Slide Background
Instant, natural looking results
Facial fillers provide instant results
Slide Background
As frustrating as pimples can be, they can leave behind lasting proof of their existence.
Slide Background
A Unique Solution for Every Face
Interactive Treatment Planner
hair-transplat
Hair Transplantation
Treatment

Before &

After
Non Surgical Treatment Before & after
About

HLCCS
We are pushing the bar for high-quality non-invasive aesthetic laser services here at HLCCS Skin and Laser Center. We are able to safely and effectively address your aesthetic issues and problem areas, giving you a more vibrant and confident appearance. We do this by utilising the latest and most advanced Lasers, IPL machines, Diode Laser, Co2 Fractional Laser, Pico 2nd Laser, Hydrafacial,Carbon Laser, MNRF Laser, Chemical Peel treatment, Derma Roller, and for hair treatment like Hair Transplant, PRP Treatment, Meso Therapy & Wigs, etc. .
Our clinic specialises in Tattoo Removal, Hair Removal, Skin Rejuvenation, Wrinkle Reduction, Acne Treatment, Sun Spot Removal, Vascular Therapy, and Pigmented Lesion Removal using Laser and IPL technology. experience in the medical, aesthetic, and cosmetology fields of LASER Treatment, Hair Treatment, and Hair Transplant.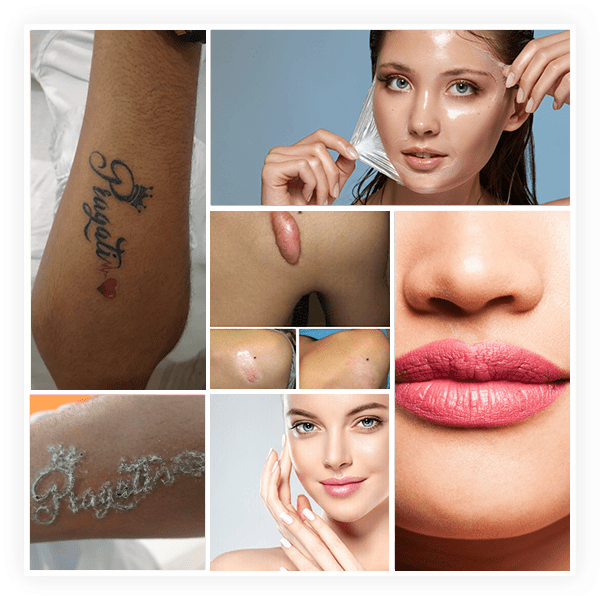 Our

Services
HLCCS offers a large vary of services exploitation non invasive and extremely effective treatments from Hair Transplant,Hair Wigs, optical maser Hair Removal, Chemical Peel, three-quarter greenhouse emission Laser, Mesotherapy, Nd Yag laser, greenhouse emission Laser, mask of pregnancy or Pigmentation, and advanced anti-ageing procedures. we offer all quite skin laser treatments in Jharkhand.
Client

Testimonial
Many of our patients are our friends now, and they recommend our Skin & laser center clinic to their friends and come with their children and senior parents to us. We are very proud that you entrust the health of your relatives to us!